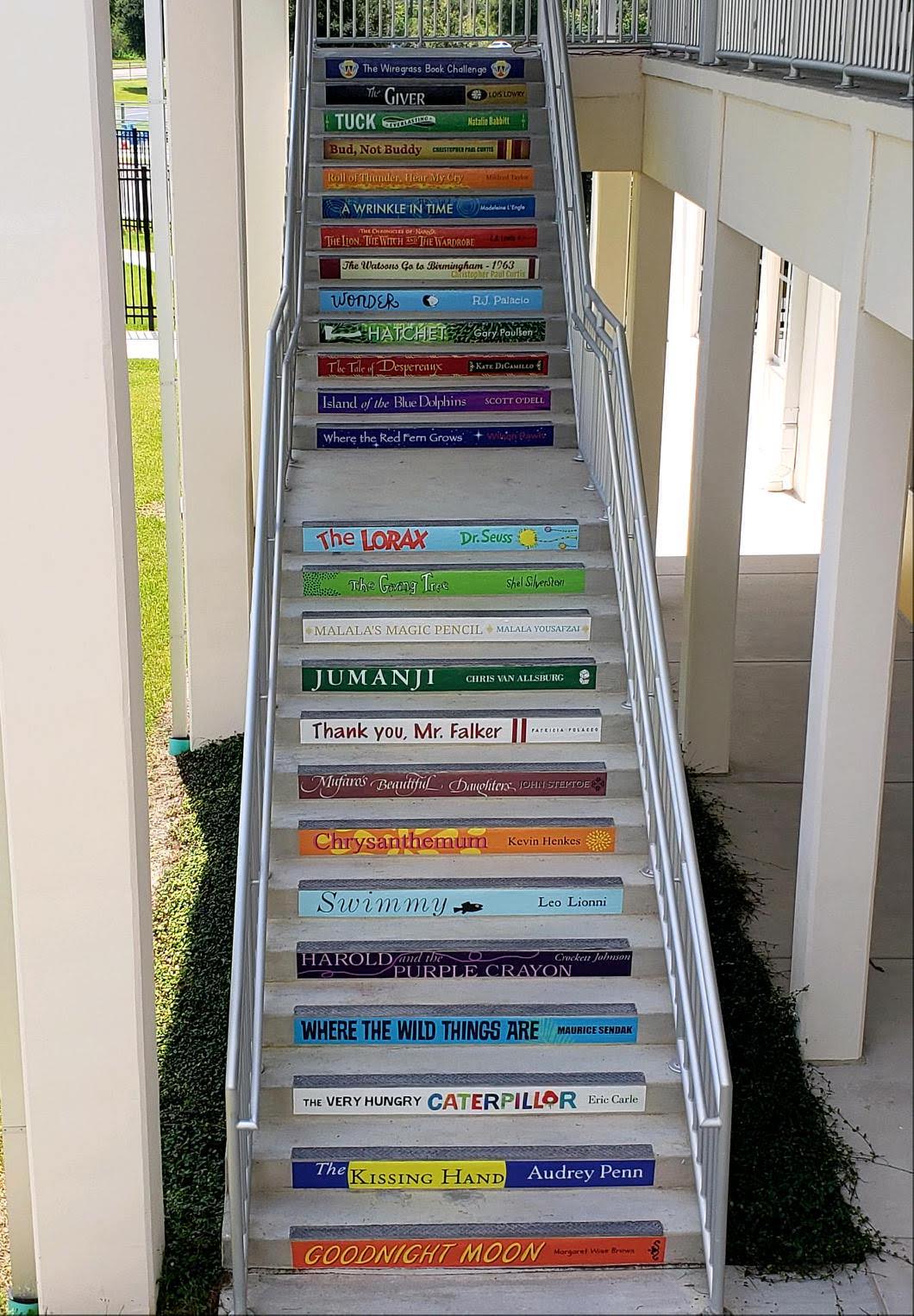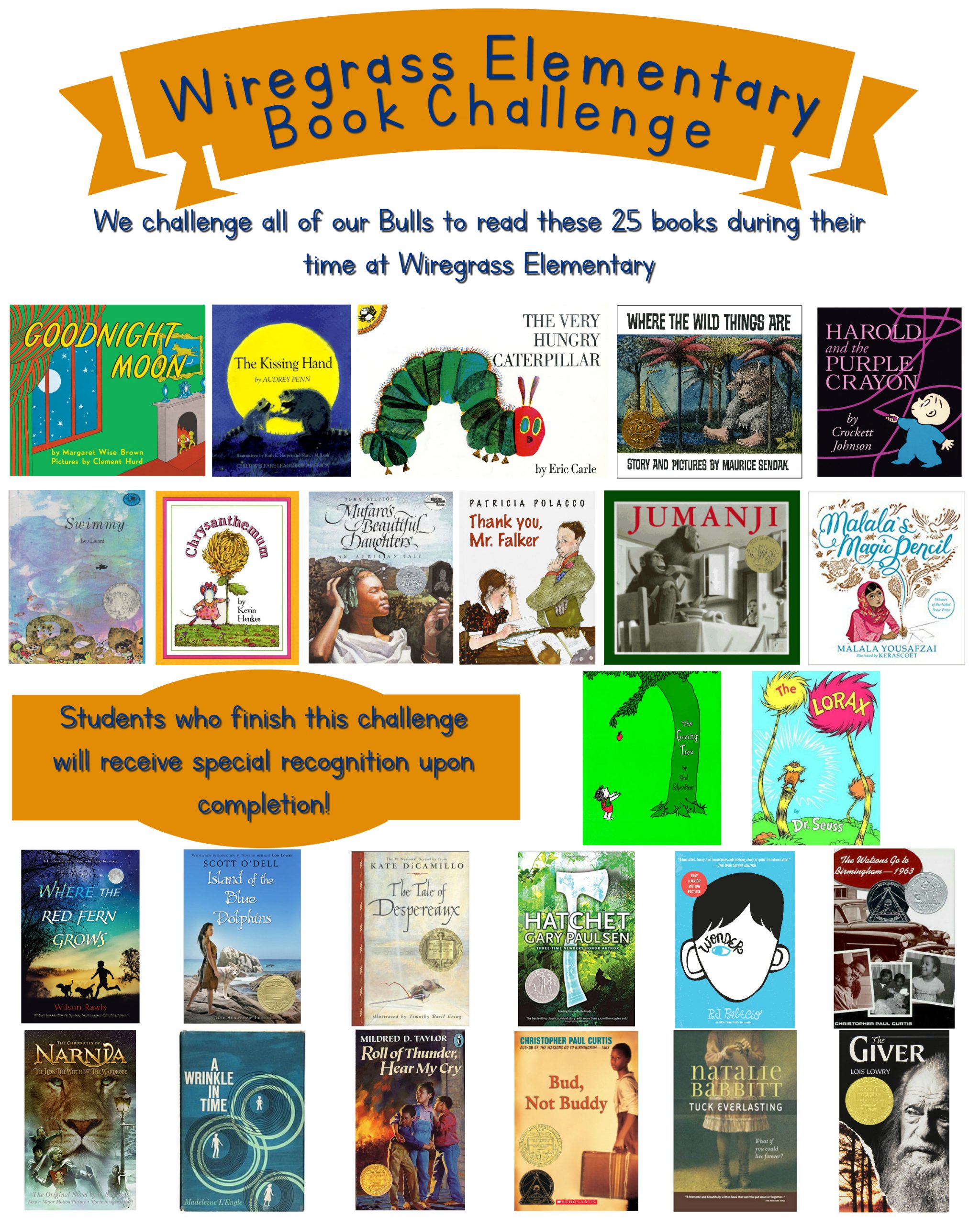 Students who complete the challenge will receive a commemorative dog tag and get their name placed on the book challenge wall of honor in the WIF. 
Wiregrass Book Challenge Book List
Here is the list of our challenge books. Most of the books are linked to a way you can either view, listen to or check out the ebook from the public library. Also listed is the approximate grade level to be able to read the book independently. For example 1.6 is equal to first grade in the 6th month of school. Hope this helps to get more of our Bulls to complete the challenge. 
Chapter Books
All of these books can be checked out from our Wiregrass Virtual Library. Students only need their student number to check a book out. On a tablet you can download the "Axis 360" app and search for "Wiregrass Elementary" to check e-books out on your tablet to read.